Need a high rate of Calls Per Second?
Need unlimited channels?
We've got you covered, no limit on channels and no limit on Calls Per Second.
Call centre software solutions for outbound auto dialing, predictive dialing and inbound contact centres.
Call Central installs, provisions and provides ongoing support for goautodial 4 enterprise grade contact centre.
Our industry leading rates are charged in one second increments with 3 decimal points and no minimum call spend or connection fee which delivers significant savings.
Already got a contact centre solution and just want industry leading rates? 
Contact us for a quote on rates and see how we can save you money.
Need a solution that is built for the modern call centre environment?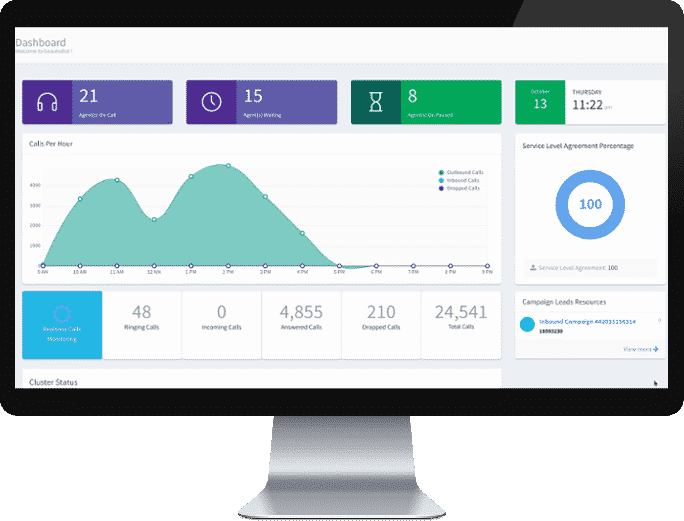 A powerful Outbound and Inbound contact center.
Auto dialing
Manual dialing
Predicitive dialing
Powerful reporting
Intuitive web portal
Get more out of your staff
Drive Sales
GOautodial is the ultimate in outbound call centre software, built for the 21st century
If you are looking for a Call Centre Solution that drives productivity and increases answer rates then GOautodial is the solution for you you.
Powerful Manager Reporting
Powerful reporting metrics
Track Agents performance
Track Team performance
Track Campaign performance
Track List performance
Easy to use Agent web portal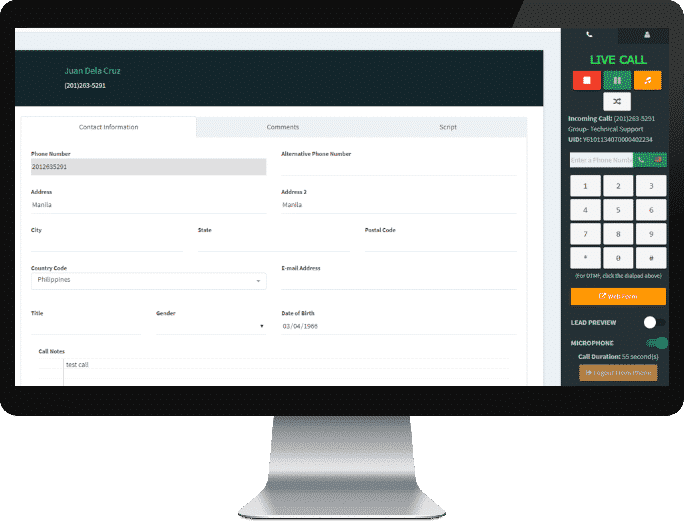 Easy to use Agent web portal
Built in Web Browser phone
Scheduled callbacks 
Outbound/Inbound blended agents
3-way Conference and Call Transfers
Get an Australian Virtual Mobile Number For Caller ID
Present a Mobile Caller ID when you dial out to drive answer rates.
Call Central can provision an Australian Virtual Mobile number on your GOautodial Contact Centre.
Receive inbound calls from leads on your GOautodial Virtual Mobile Number at no cost.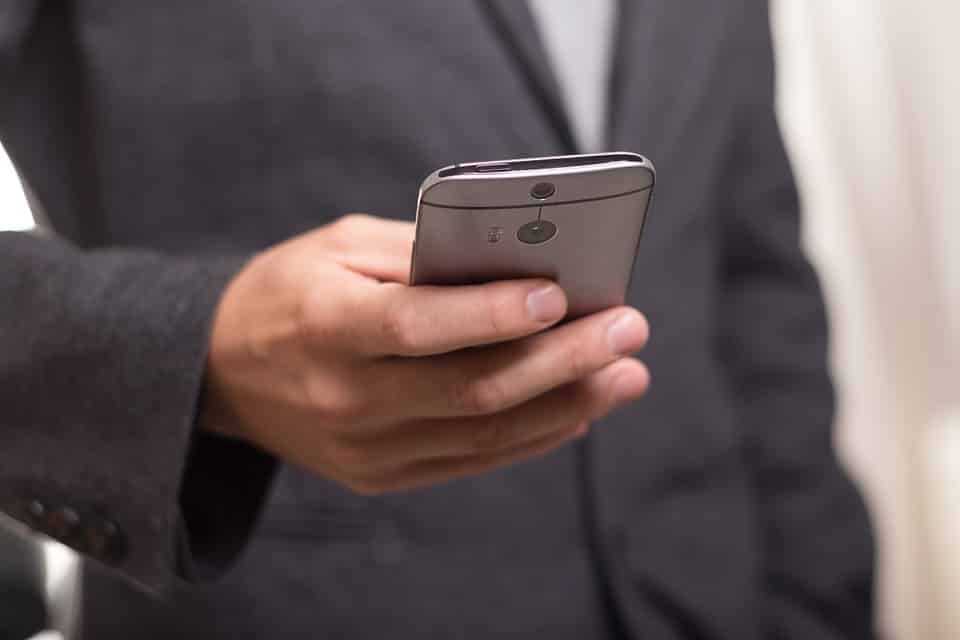 Ability to have 3 or more parties in a call
Ability to restrict view of elements by several factors
Ability to split/merge lists, bulk modify lead fields
Agent Audio Soundboards for playing various audio clips
Agent activity tracking and reporting
Agent and Manager portals both use HTML5 technology
Agent and call activity historical analysis
Agent and call activity management
Agent and call skills tracking
Agent and group performance reporting
Agent and manager notifications on many event triggers
Agent and system disposition of calls/emails/chats/etc…
Agent call monitoring
Agent callback reminders, manager reporting reminders
Agent screen can handle all types of contact channels
Agent, Campaign, IVR, Queue, etc… reporting
Agent-to-agent/manager/customer private chats
All admin changes are tracked and compared to previous
All chats customer and internal chats are logged
All tools needed for managers to run call center
All user timeclock is built-in
Analysis of call recordings and meta-data with RankMiner
Audio and agent/manager screens available in other languages
Audit trail of all manager changes and timeclock entries
Autoa-rescheduling of calls/campaigns
Automated IVRs and campaigns
Automated backup is built-in must be configured for off-site
Automatic recording start / stop
Backups and call recorded audio are compressed
Blended call center
Built-in AMD
Built-in FTP server, uploading of files, attachment to email
Built-in QC features
Built-in WebRTC webphone
Built-in off-line load testing tools
Built-in timeclock, shift enforcement, reporting, etc…
Call and Chat surveys and feedback
Call and Lead distribution management options
Call logging
Call result reporting
Call sharing across multiple agents at the same time
Call volume forecasting reports
Caller IDs can be set per campaign & per state/areacode
Categorization of status dispositions for reporting
Chat, Email, inbound/outbound phone calls
Configurable rules-based algorithms
Contact transfer database
Contacts shared across the system
Craft how customers travel through the system
Custom data fields for leads
Custom data forms for agents and managers
Custom development can be done
Custom form building utility with editable scripts
Customer database with custom data fields
Customer, lead and contact search
Customers can be segmented by geography, skills or other…
Customizable lead selection queries and direct DB access
Direct database access is possible
Displaying of historical call activity trends
Dozens of call reports
Dynamic caller ID based on type of call and where calling
Email alerts for callbacks and defined dispostions
Employee database with settings and permissions
FCC outbound calling compliance tools available
FTC calling and TSR compliance tools available
For agent or manager activities
For agents or anyone, with auto-rescheduling and forced dial
Full call log view with notes
Full display of customer contact history
Hundreds of campaign settings and options
IVR built-in, voice recognition with 3rd party app
Import of data through multiple methods
Import/export options for lead generation
Inbound and Outbound queue management tools
Inbound call center
Inbound call forecasting with service level calculations
Inbound data reception with available triggers
Inbound data, email and phone config templating
Inbound email queue and outbound manual and auto-emails
Inbound lead file batch processing
Integration with multiple 3rd party applications
Internal and customer website chat abilities
Lead/Contact commenting with historical display
Leads going to specific skilled agents, per territory
License never expires, software is free
Live chat
Live updating of system data and settings
Live updating reporting of customer and agent activities
Local and remote agent monitoring
Logs are created for most events, debug logging is available
Management of customer feedback options
Management of transfer contacts database
Management options for transfer of customer contact
Manager configuration over multi-channel paths
Manager driven reporting options
Manager review and control over agent & system performance
Manual and auto transfers based on agent or customer input
Manual dialer
Many debugging screens/reports/options available
Message other agents, managers and broadcast
Monitor agent activity and phone ccalls in real-time
Multi-agent and manager chat groups, whisper coaching
Multi-level and multi-group permissions management
Multiple call routing options
Multiple paths for data import and export
MySQL-compatible database
MySQL-compatible database integration
NIST-approved encrypted data store, on hosted service only
Native integration with several 3rd party applications
Optional Agent and API controlled recording
Optional live replication backup to separate database server
Outbound call center
Outbound dialer with many configurable options
Outbound dialer with many configuration options
Outbound email templates with customer data fields
Per user/group/territory lead assignment options
Post-call and Post-chat customer feedback collection
Premise-based call center
Preview-dial with several optional features
Progressive dialer
Quality management
Rapid agent manual-dialing
Real-time and historical user activity monitoring
Real-time auto-refreshing analytical reports
Real-time comparison of user/group metrics
Real-time data exports and imports
Real-time lead, agent, user reporting
Real-time notification of speific conditions and events
Recording access control and logging, encrypted data option
Recording of all agent inbound/outbound calls and IVR calls
Reporting of campaign activity by multiple metrics
Reporting on admin activities moves/adds/changes
Reporting/exporting of sales
Reproting of agent/group productivity
Role-based permissions depending on user-level and group
Routing calls by area, IVR input, previous call route, etc..
SMS integration through Email gateway
Schedule agent shifts, customer callbacks, etc…
Screen colors and logos are customizable
Secure Data Storage available on hosted service only
See every step a customer took in the system, and agents
Sending customer to Call Menus and Agents depending in input
Several automated actions triggered by events
Several configurable email notifications
Several redundancy and failover options
Several showing active calls, agents, sales, etc…
Severla events within the system can trigger emails
Show agents in need of retraining, struggling agent groups
Summary reporting of aggreagate data
Support for multiple agent locations through user groups
TTS functionality through 3rd party integration
There are several data export utilities
There are several reports that can display results by group
Tools for TCPA, TSR, FCC, FTC, OFCOM, etc… compliance
Track calls throughout the system, with built-in reporting
Unlimited Voicemail boxes
Unlimited agent and manager user accounts
Unlimited configurable campaigns
User and Manager access controls
User timesheets with summary activity breakdowns
Virtual call center
Visual charting analytics reports
We have integrated with dozens of CRM systems
Web-based FAQ, Wiki, Forums and Issue Trackers
While loading leads, there are several duplicate options
Workforce management
built-in time clock
call, queue and agent prioritization
inbound & outbound call survey management tools
lead/log/recording archiving and search/reporting
split/merge/modify/activate/etc… lists